Background
This unique art trail, featuring giant frogs located throughout Stockport's town centre is an exciting project that provides great opportunities for the borough, the sponsors and all the artists involved.
Initially developed in 2019, the trail returns to the streets of Stockport every other year, drawing more visitors to the local area.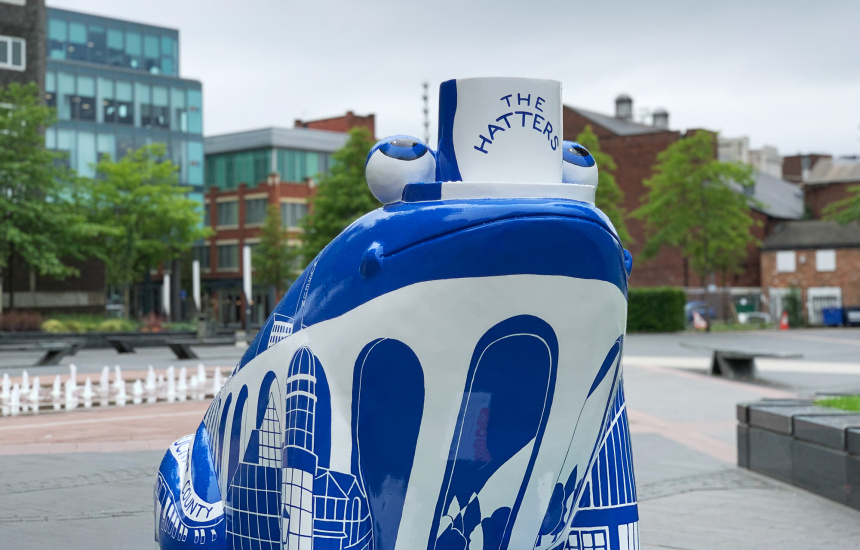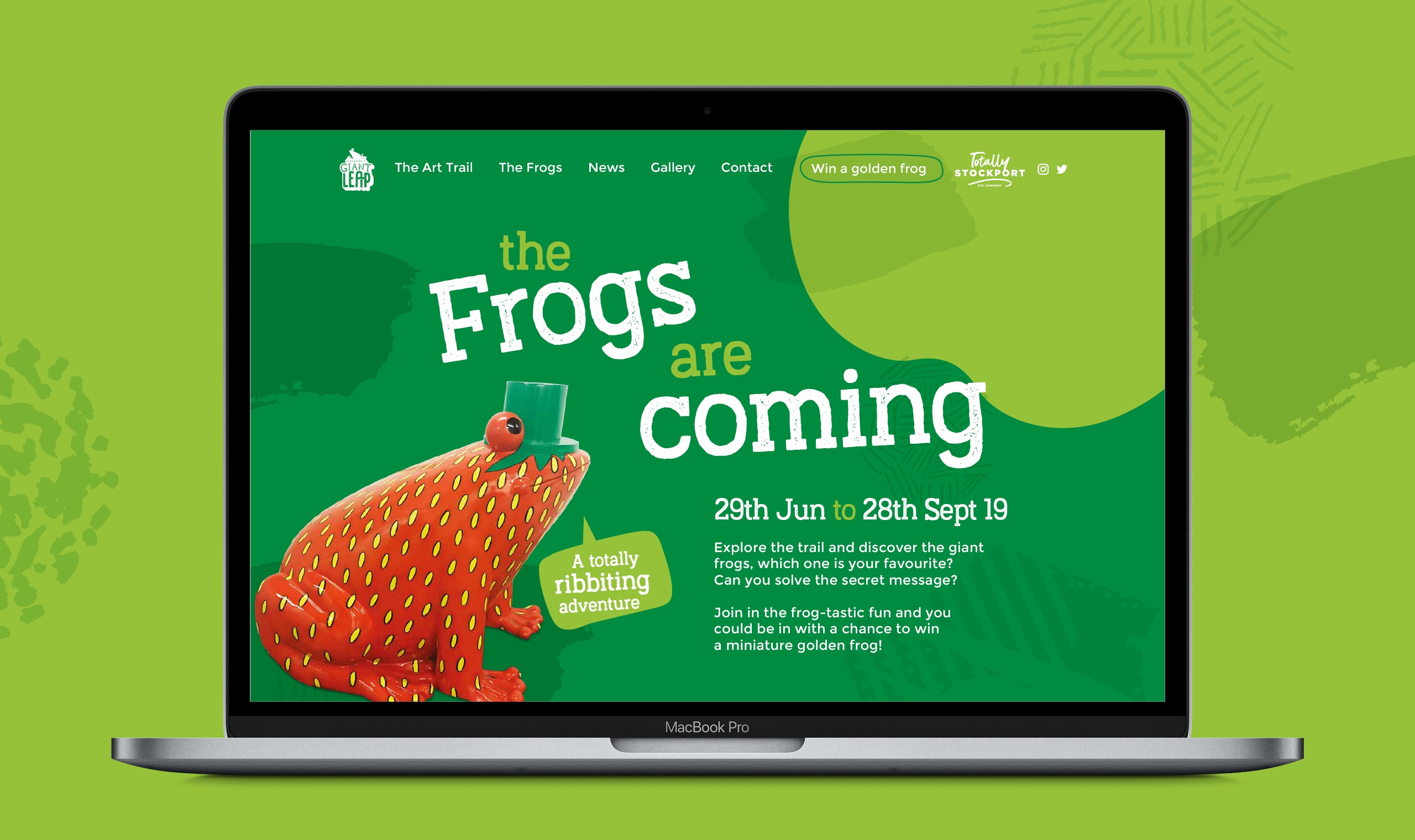 The challenge
Working closely with the Totally Stockport team from the very beginning, we developed the idea for the family friendly trail to encourage local people of all ages back into the town centre, help them rediscover Stockport and instil a sense of pride in the "Giant Leaps" forward happening all around them.
The longevity of the project provides an opportunity to develop the brand year-on-year, making each trail bigger and better than the previous.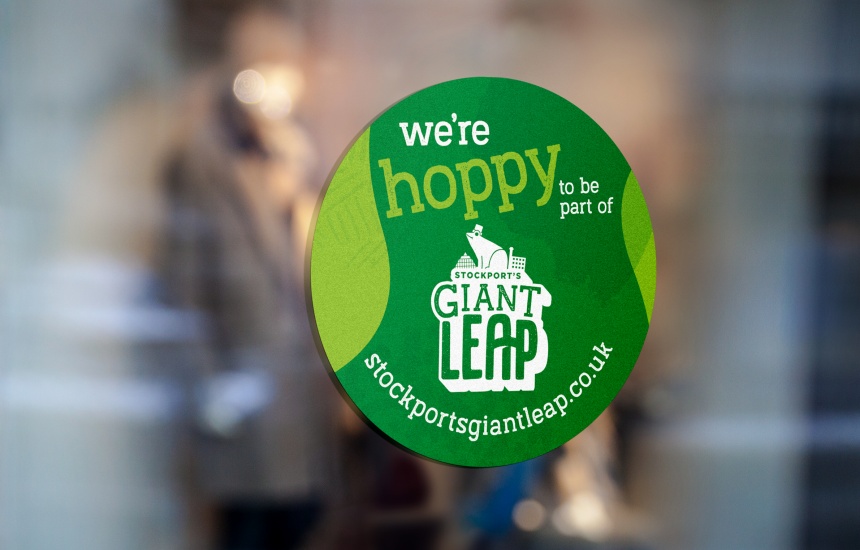 Our approach
It all began with a frog, chosen to represent the "leap forward" that Stockport town centre had begun to take. This built the foundation to create a brand and messaging that got the public engaged and excited in the project. We helped develop the prototype of the frog structure itself and the campaign, which rolled out across print and digital media, from local newspapers and pin badges to a microsite and social media assets.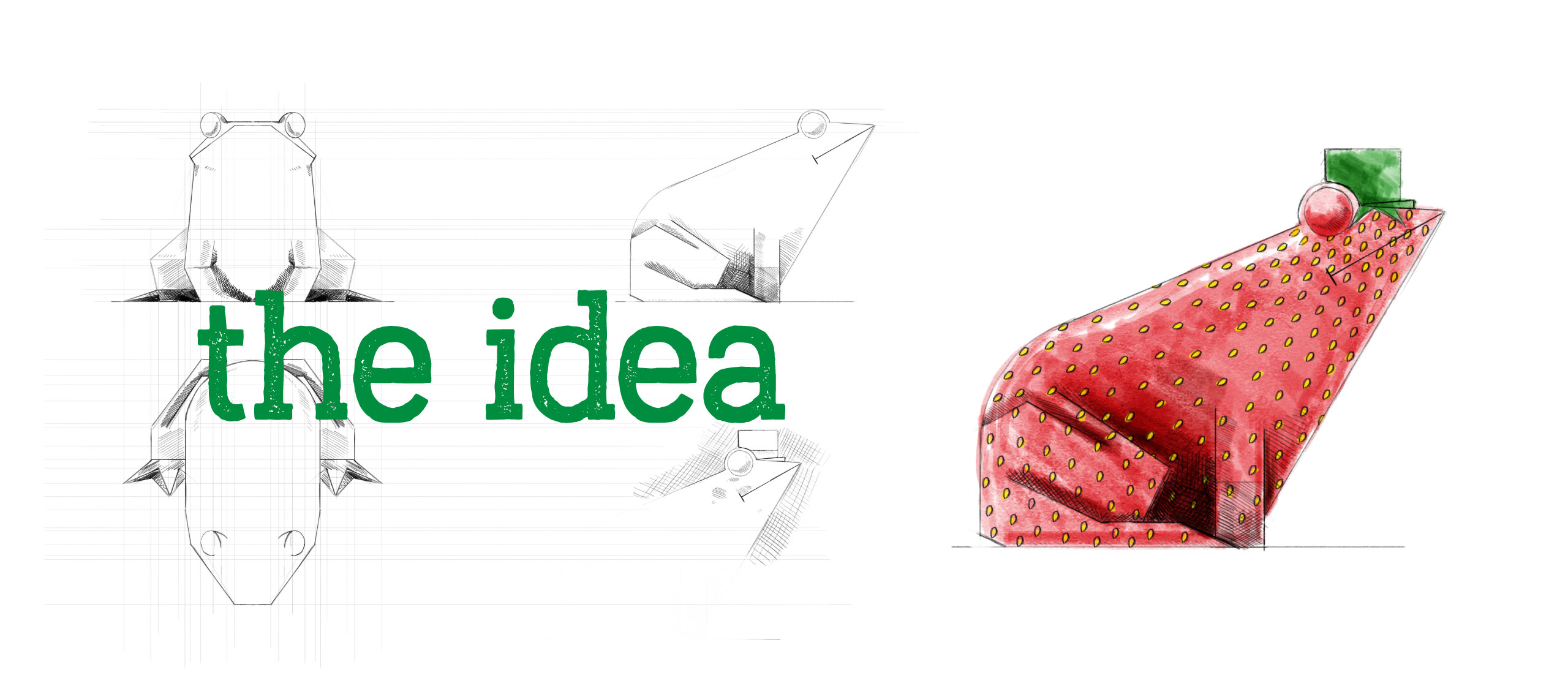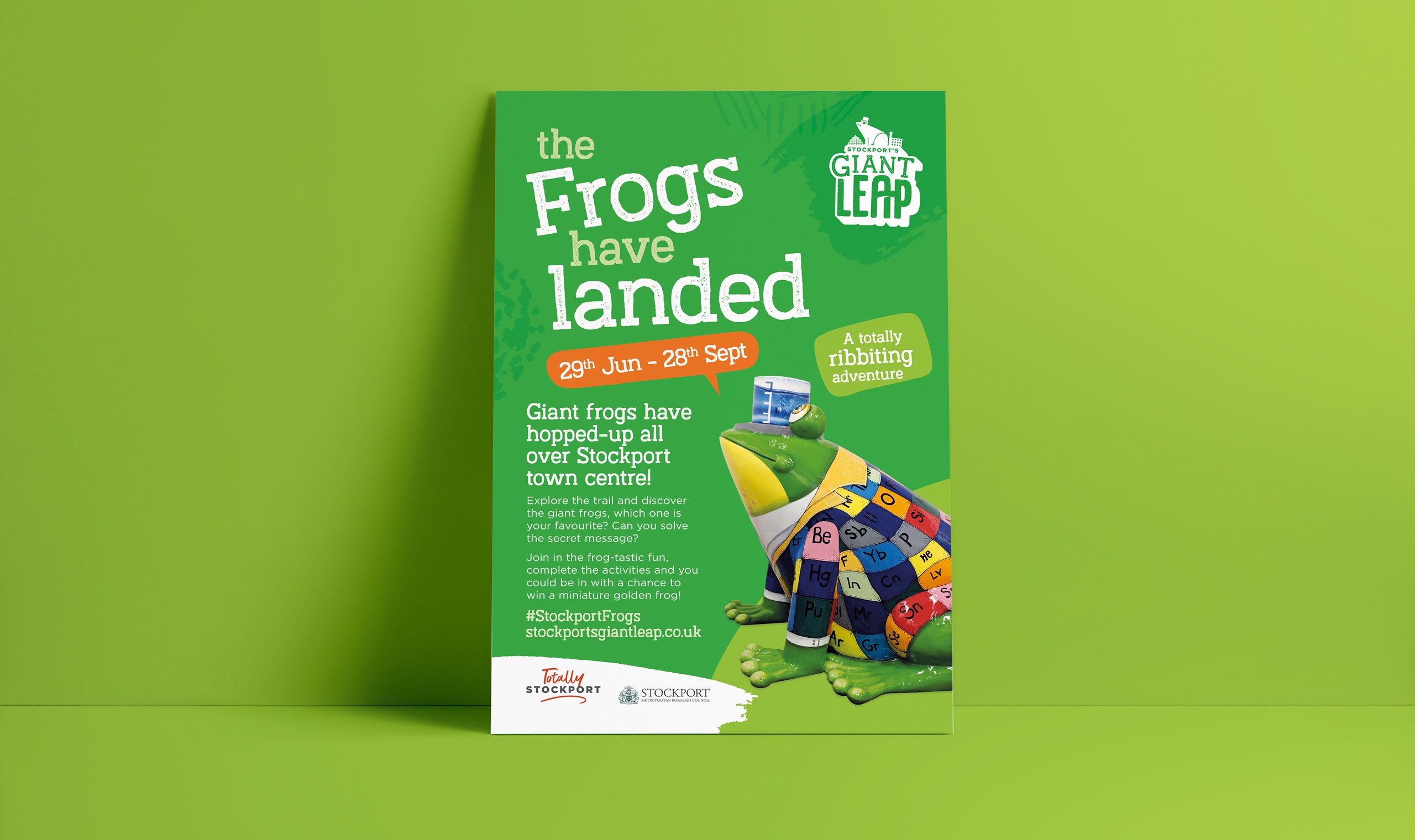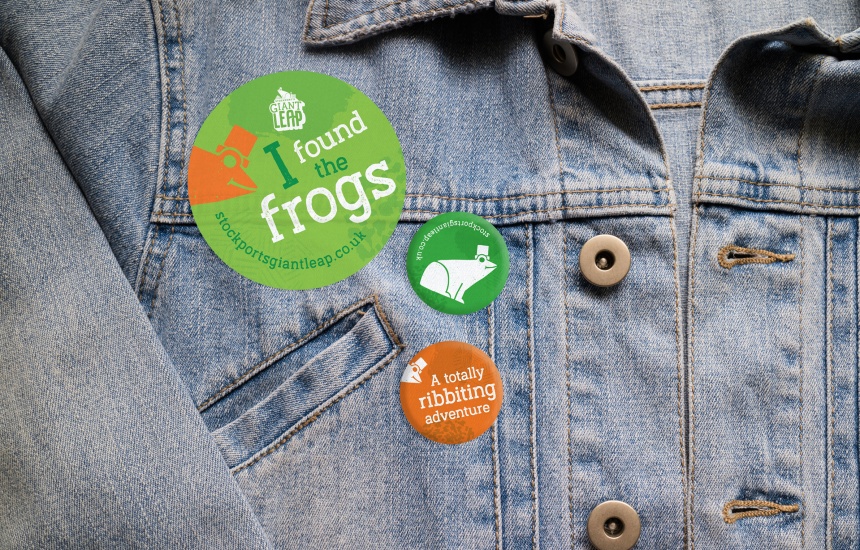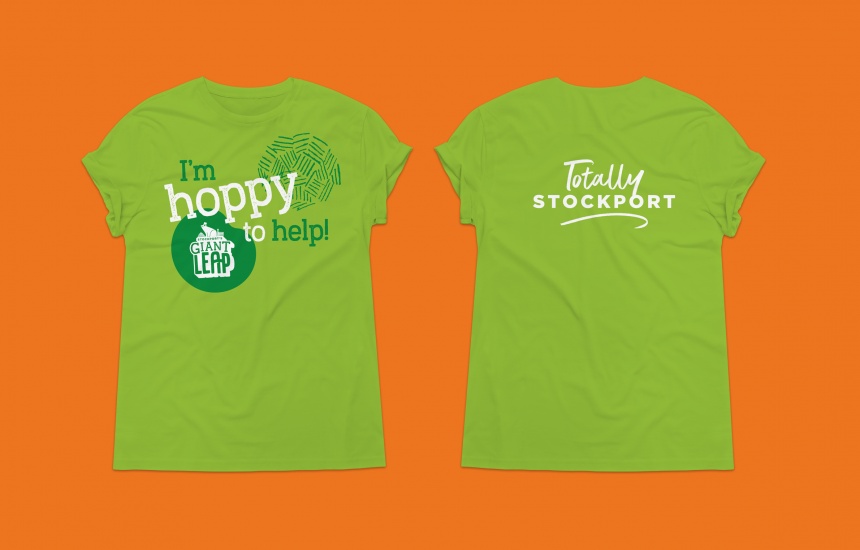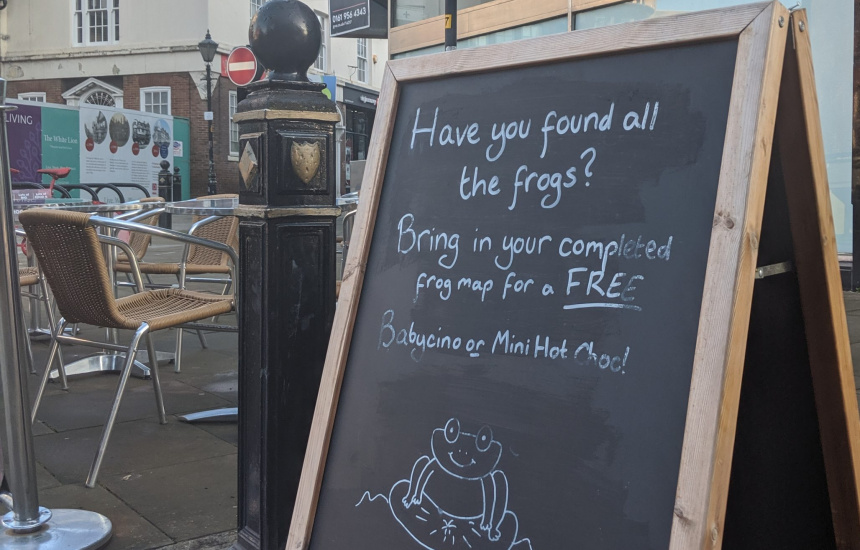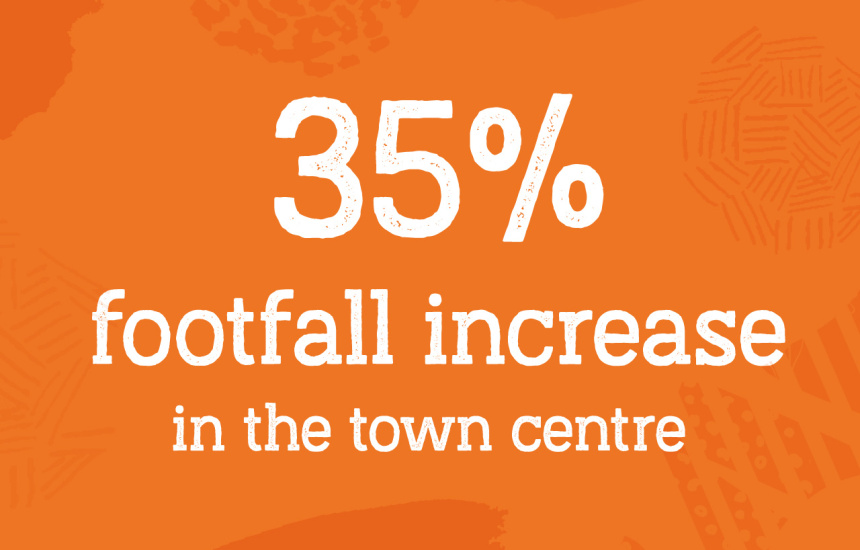 Our approach
The 2019 trail proved so popular that footfall increased in the town centre by over 35% from April to August 2019. 75,000 maps we're printed and a further 31,000 were viewed online.
After the success of the original trail we were appointed to work on the 2021 and 2023 campaigns (to be launched July 2023). Each trail has finished with a charity auction and so far over £60,000 has been raised for charitable organisations in Stockport!