Background
Wright Landscapes offer a comprehensive service in landscape construction, where quality and expertise are emphasised in the creation of stunning outdoor spaces.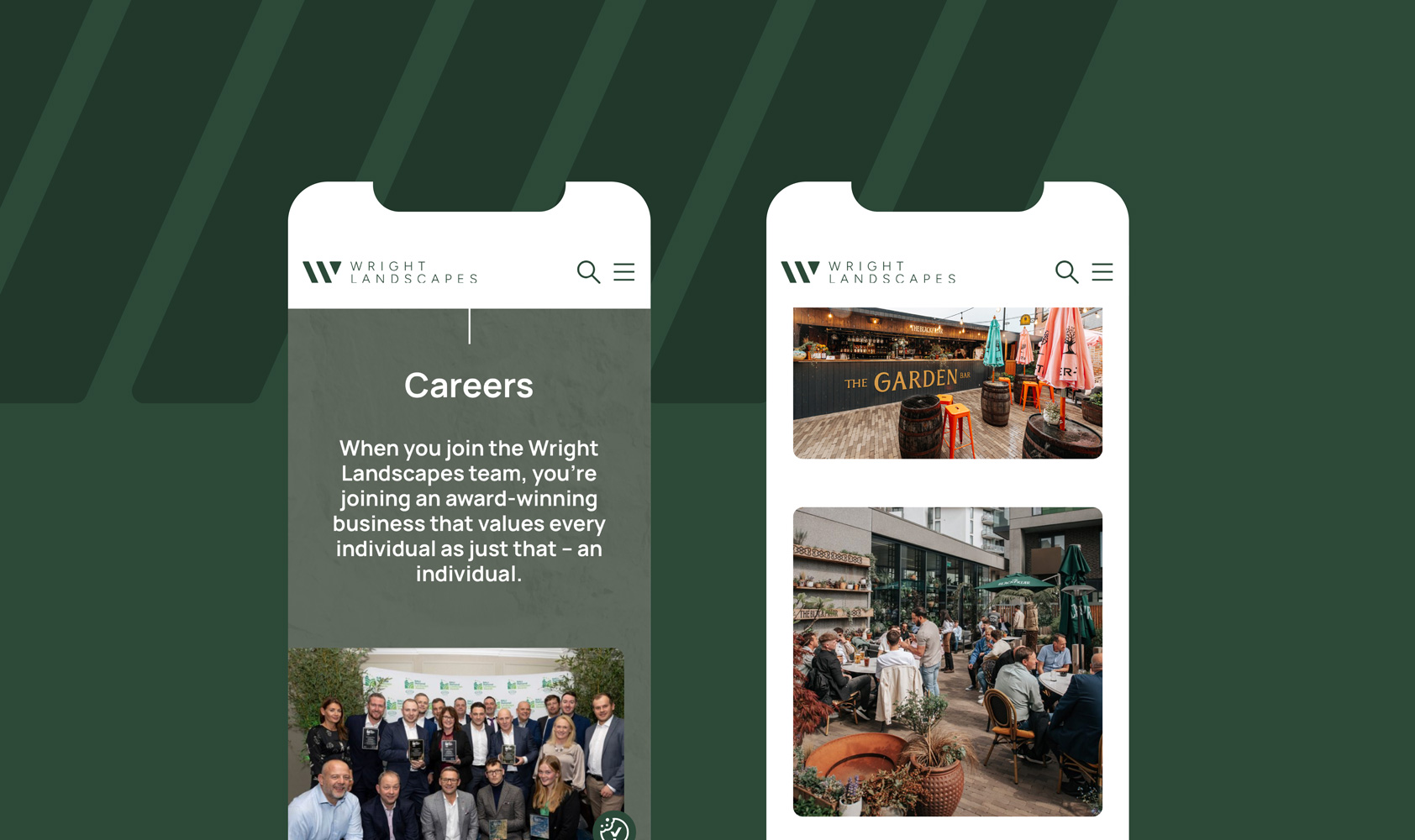 The challenge
Having undergone a rebrand, Wright Landscapes required a website that reflected their continued expansion and extensive knowledge in landscape architecture. The website needed to embody their professional approach by visually showcasing the success of their flagship projects.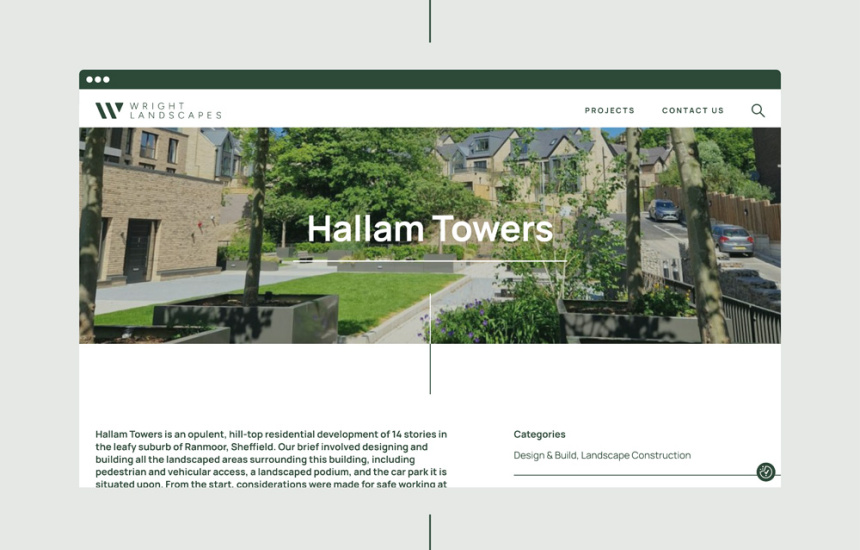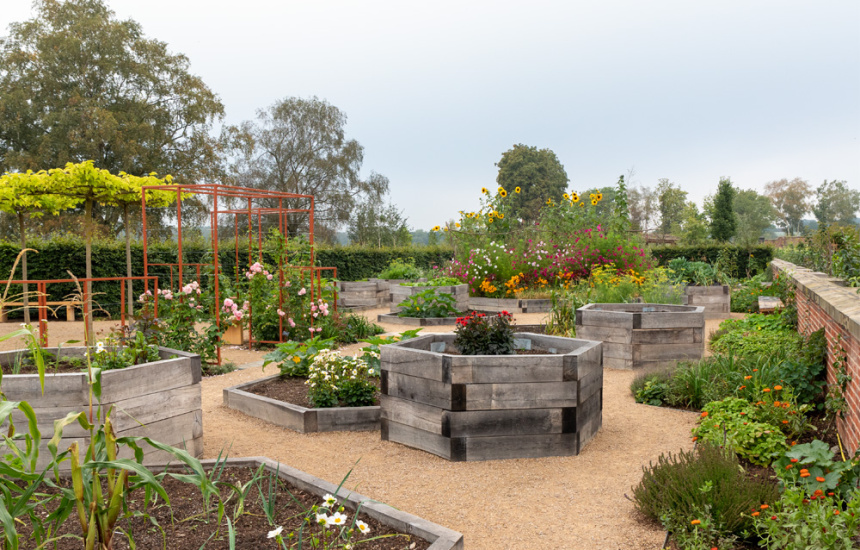 Our approach
After taking the time to comprehend the new website's purpose and align on which elements were important to highlight; a creative concept was designed that conveyed the bespoke, quality, and expert nature of their work.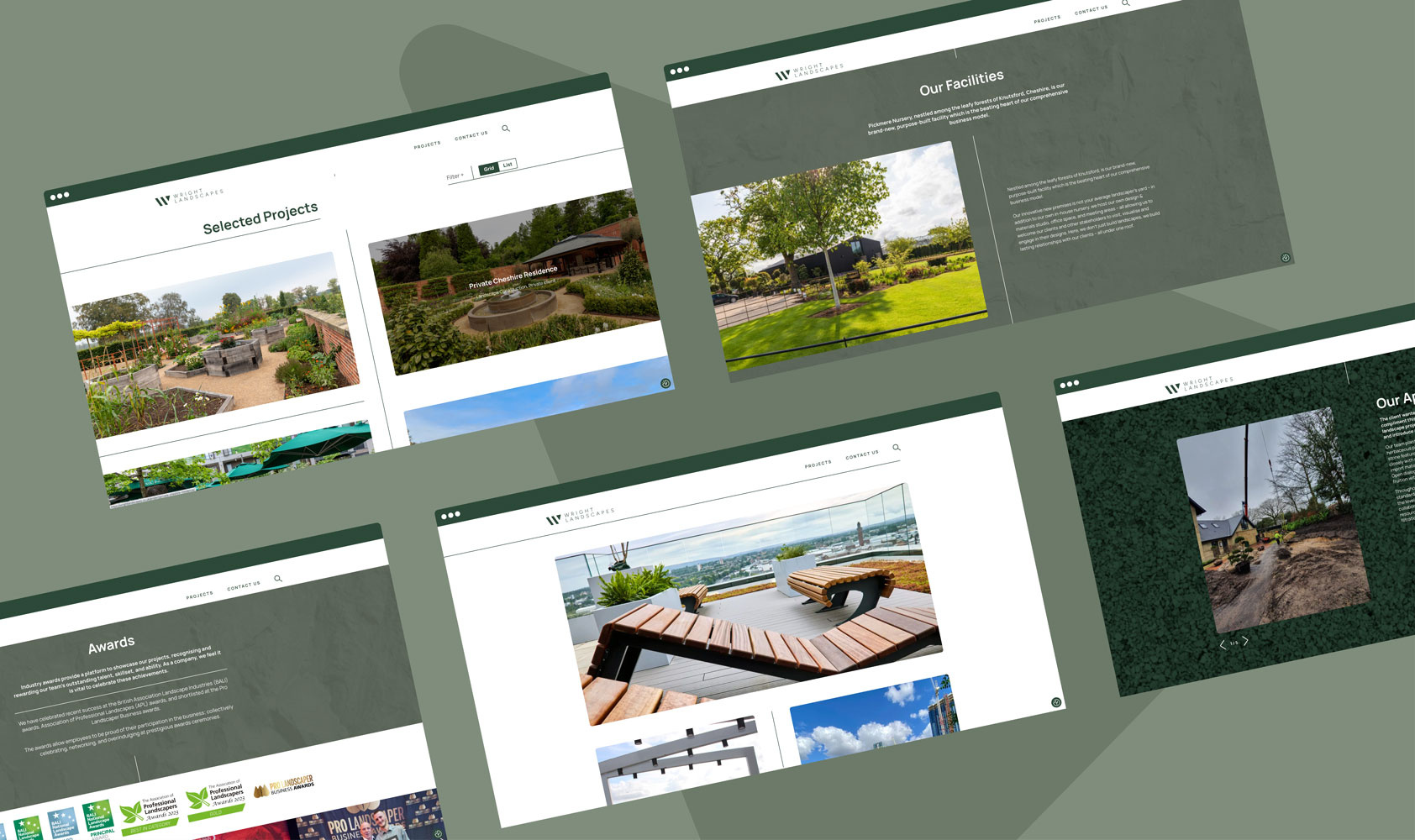 Transitioning to a new website sounded overwhelming, but with the help of Future, the process was nothing short of seamless. From the initial consultation to the final launch, they were there every step of the way, offering guidance, answering our questions, and providing much-needed support.Thanks again for everything!
Account Manager - Wright Landscapes