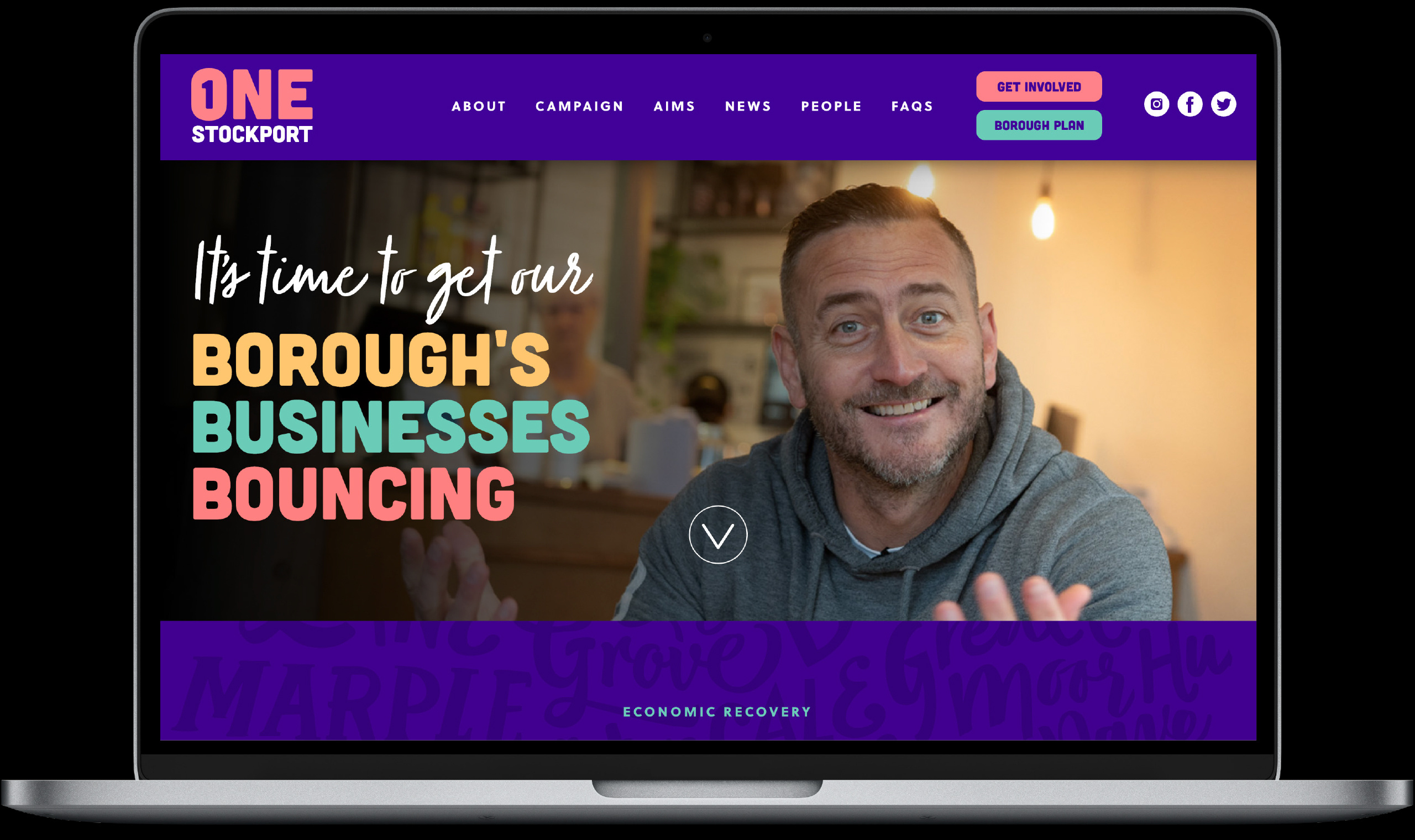 Background
One Stockport is a partnership organisation, borne out of the public's response to the pandemic. It aims to celebrate and support local businesses, connect communities and promote health and wellbeing across the borough of Stockport.
The challenge
To create a positive, authentic and catchy multi-channel campaign to help address one of One Stockport's key aims and stimulate the public to support their local economy through tough times.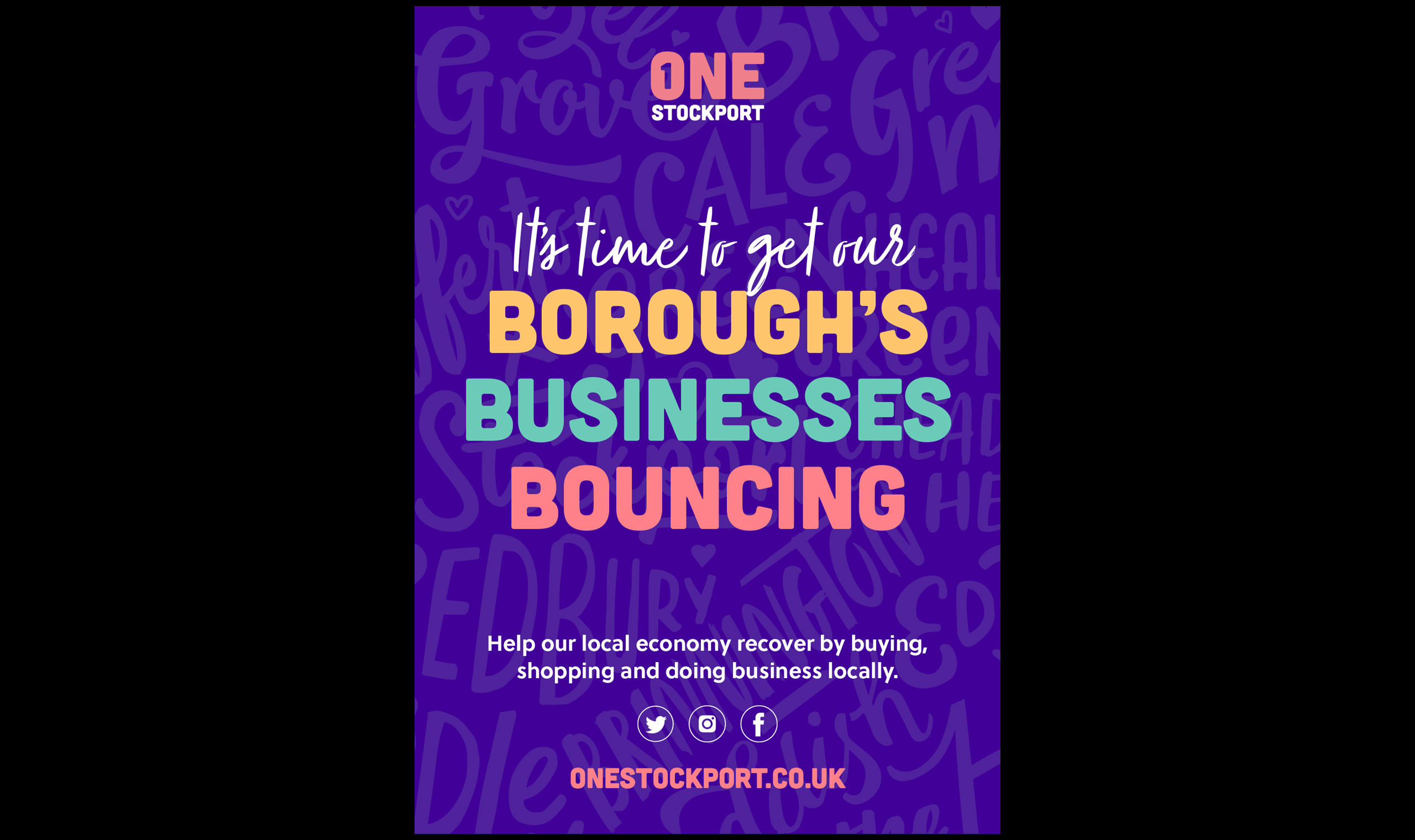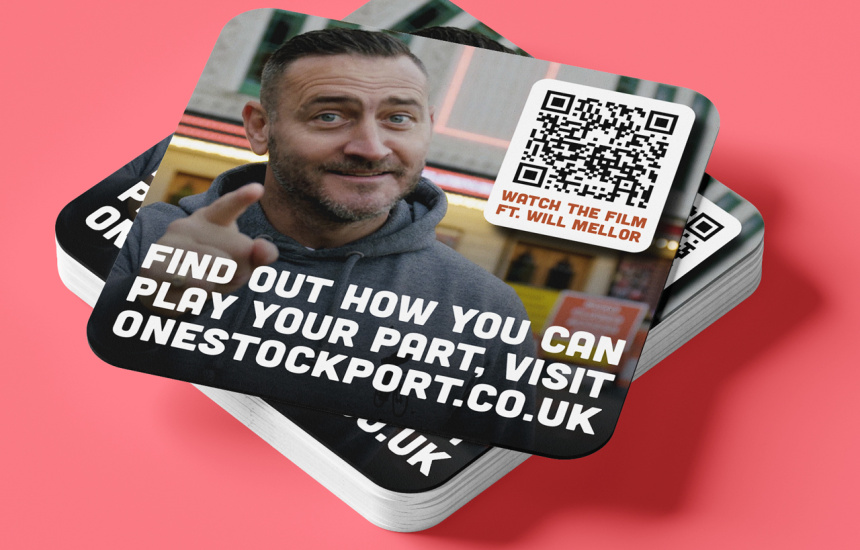 Our approach
We delivered an alliterative campaign slogan 'borough's businesses bouncing', supported by films featuring local businesses and actor Will Mellor (of Strictly and Coronation Street fame), encouraging people to shop locally.