Background
Winter is an incredibly challenging time for the NHS but when you add in the impact of the pandemic and a variety of other factors, health services come under massive pressure. So, the need for the public to choose the right setting for their health condition is critical.
The challenge
To create an attention-grabbing, multi-channel campaign to highlight the challenges faced by the NHS and help the public make better decisions about where's best to go for their health condition, ultimately helping to reduce pressure on A&E, Doctors and Pharmacies.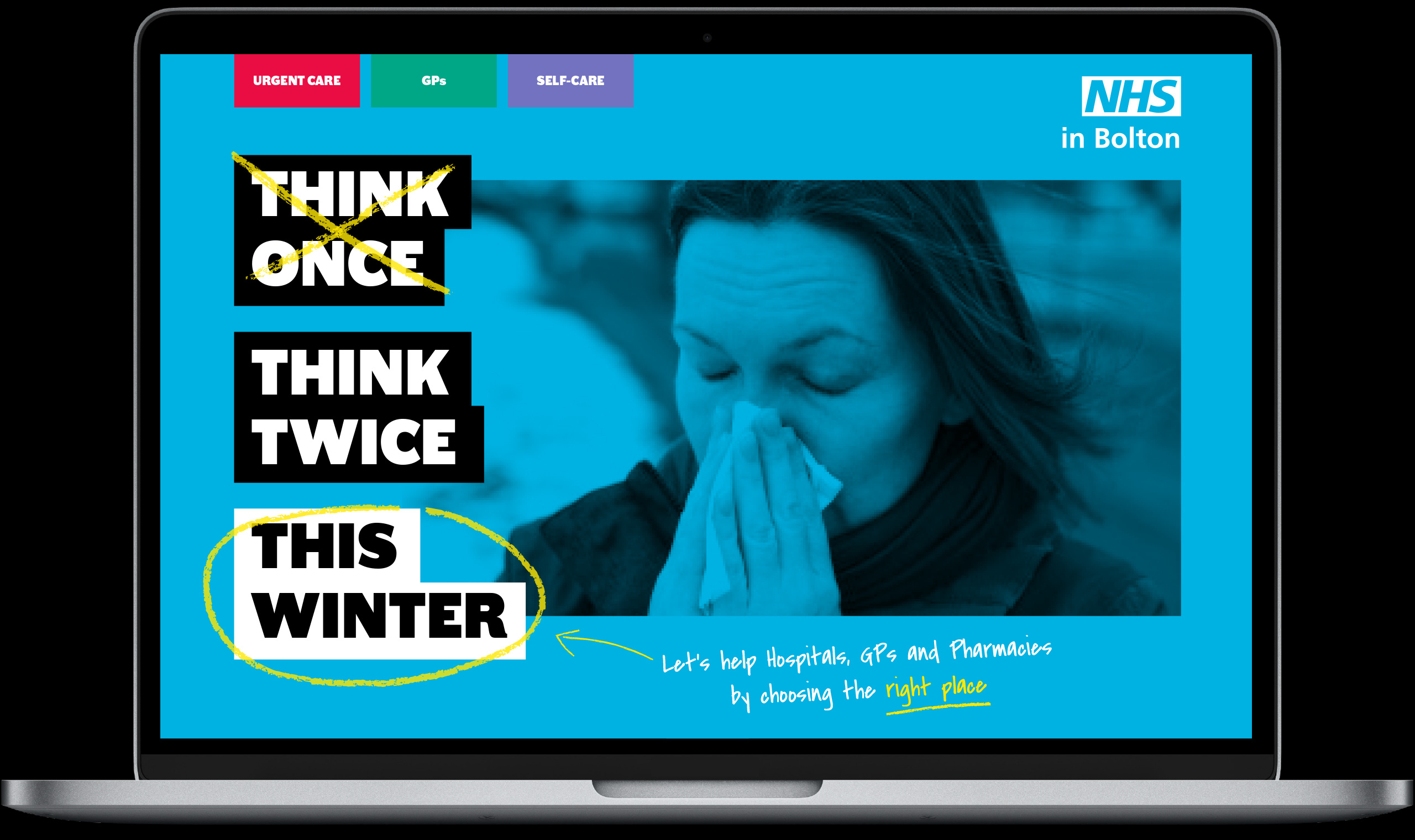 Our approach
The insight from healthcare professionals indicated the campaign needed to be simple in messaging and to the point. We built the campaign around the rallying cry of 'Think Twice – Choose Right'. With clear information explaining and directing the public to encourage them to take a second to really think about the most appropriate service to approach.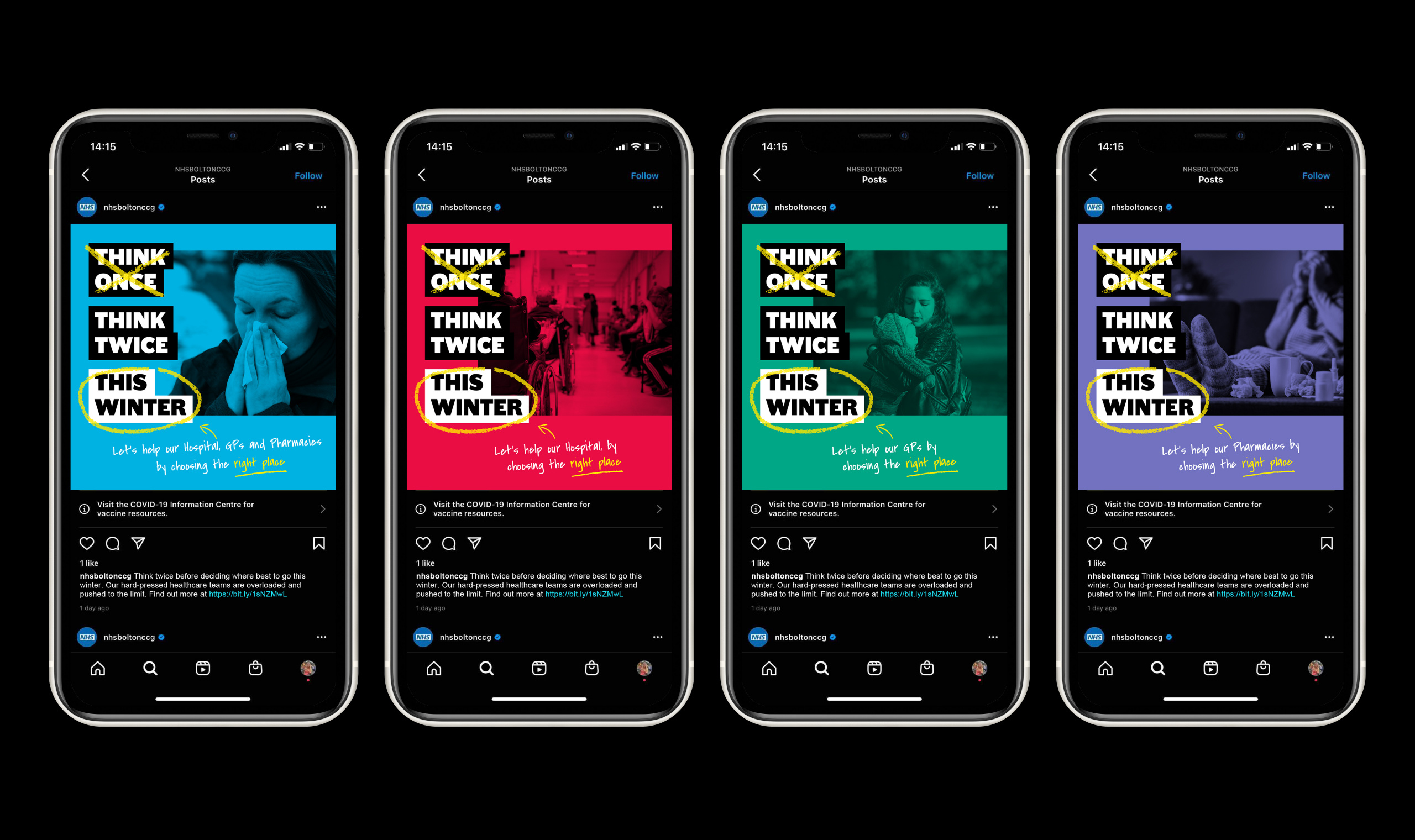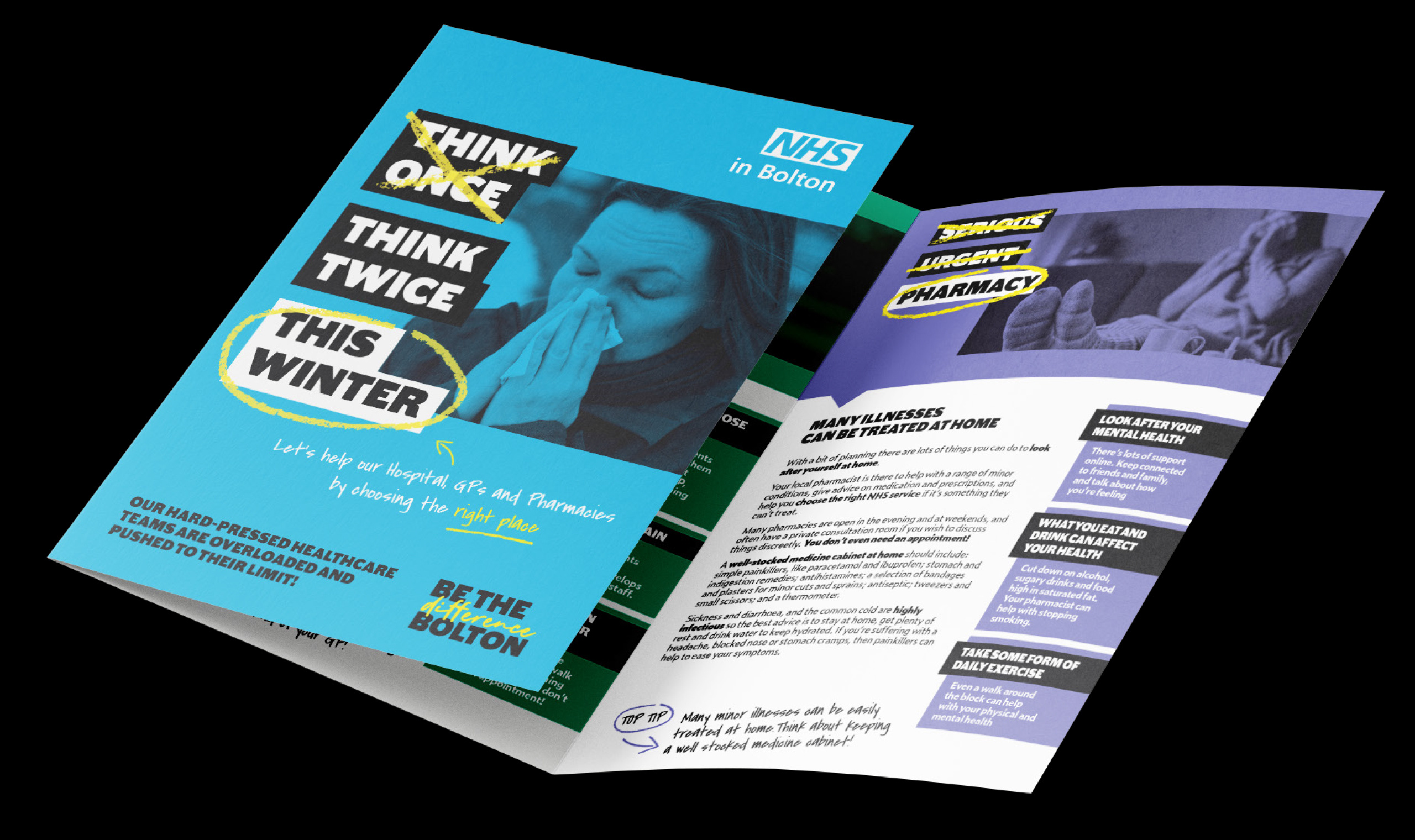 We have worked with Future over a number of years, which in itself should speak volumes! The team are creative, attentive and always deliver within promised timescales and budgets.
NHS Greater Manchester Integrated Care