Background
MCS is a standards organisation. Working with industry, they define, maintain and improve quality by certifying low-carbon energy technologies and contractors – including heat pumps, solar, biomass, wind and battery storage. MCS aims to decarbonise heat and power in UK homes by giving confidence in home-grown energy.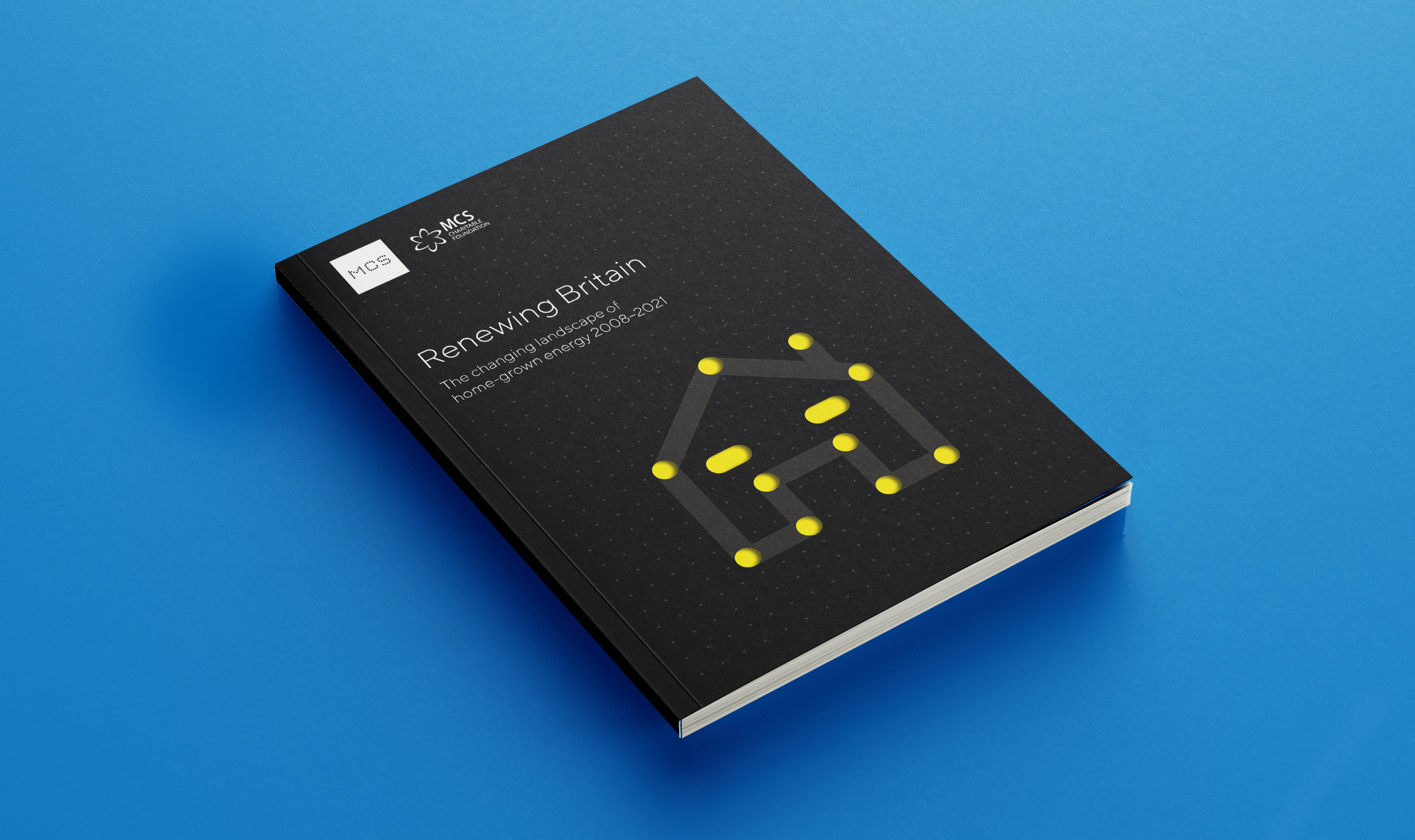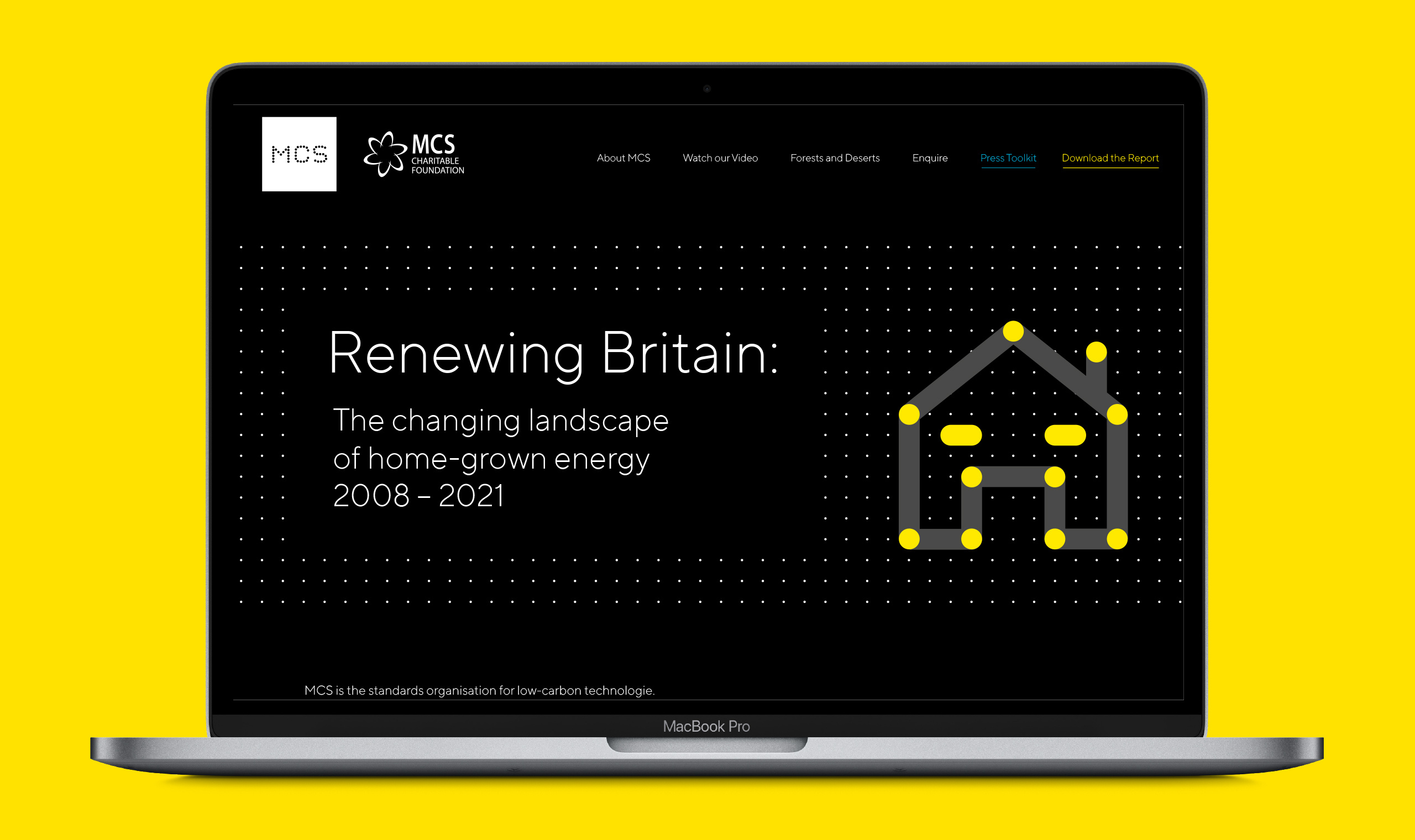 The challenge
Since 2007, MCS have been monitoring the uptake in small-scale renewable energy technologies across Great Britain. With 14 years of insightful data, MCS wished to produce a report to highlight the dramatic change in the landscape for low carbon technologies and demonstrate the crucial role that small-scale renewables play in tackling the climate emergency.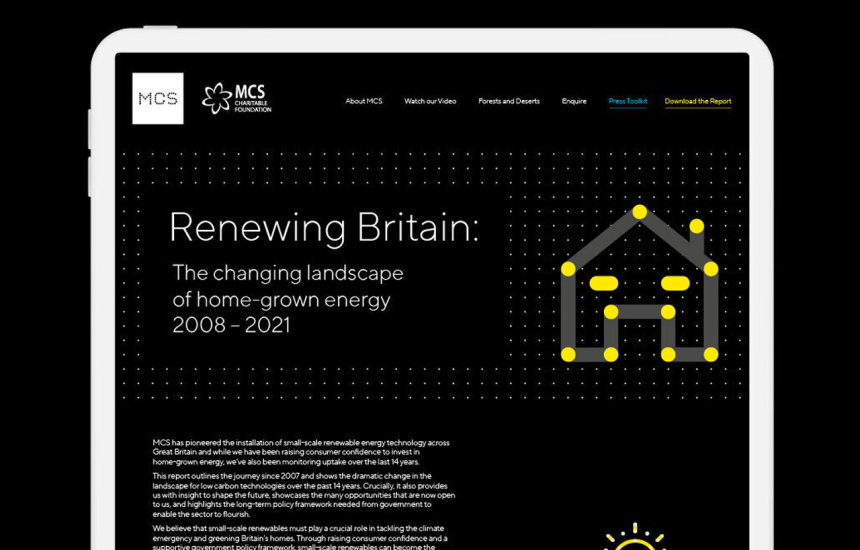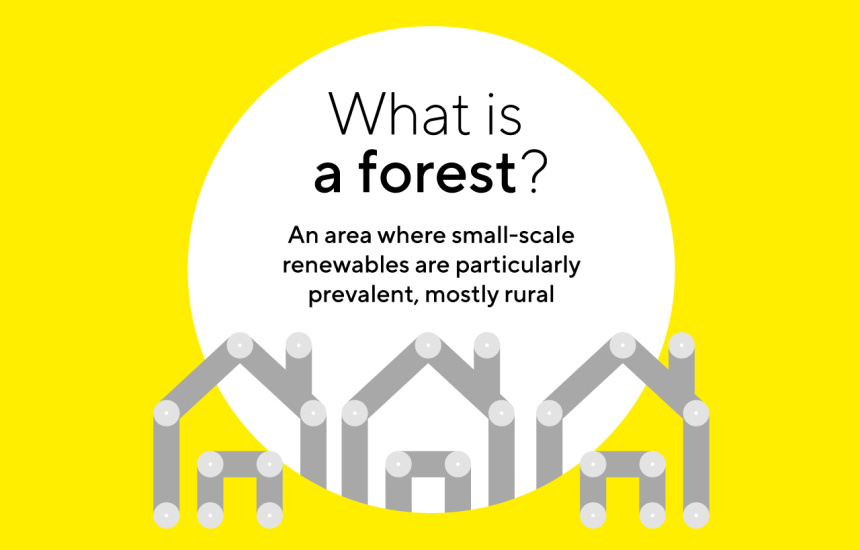 Our approach
MCS already had such a strong brand style that leant itself well to data and infographics. We developed on this and added additional elements to support the visualisation of the facts. Important considerations were taken when it came to the sustainability of the printed report. The cover is printed on a material made from recycled coffee cups and the inner is a fully recycled stock.
To support the promotion of the report we designed and developed a microsite, a short animation and a wide range of social graphics.