Background
Claremont are one of the UK's leading providers of workplace consultancy, technology, interior design, fit-out and furniture.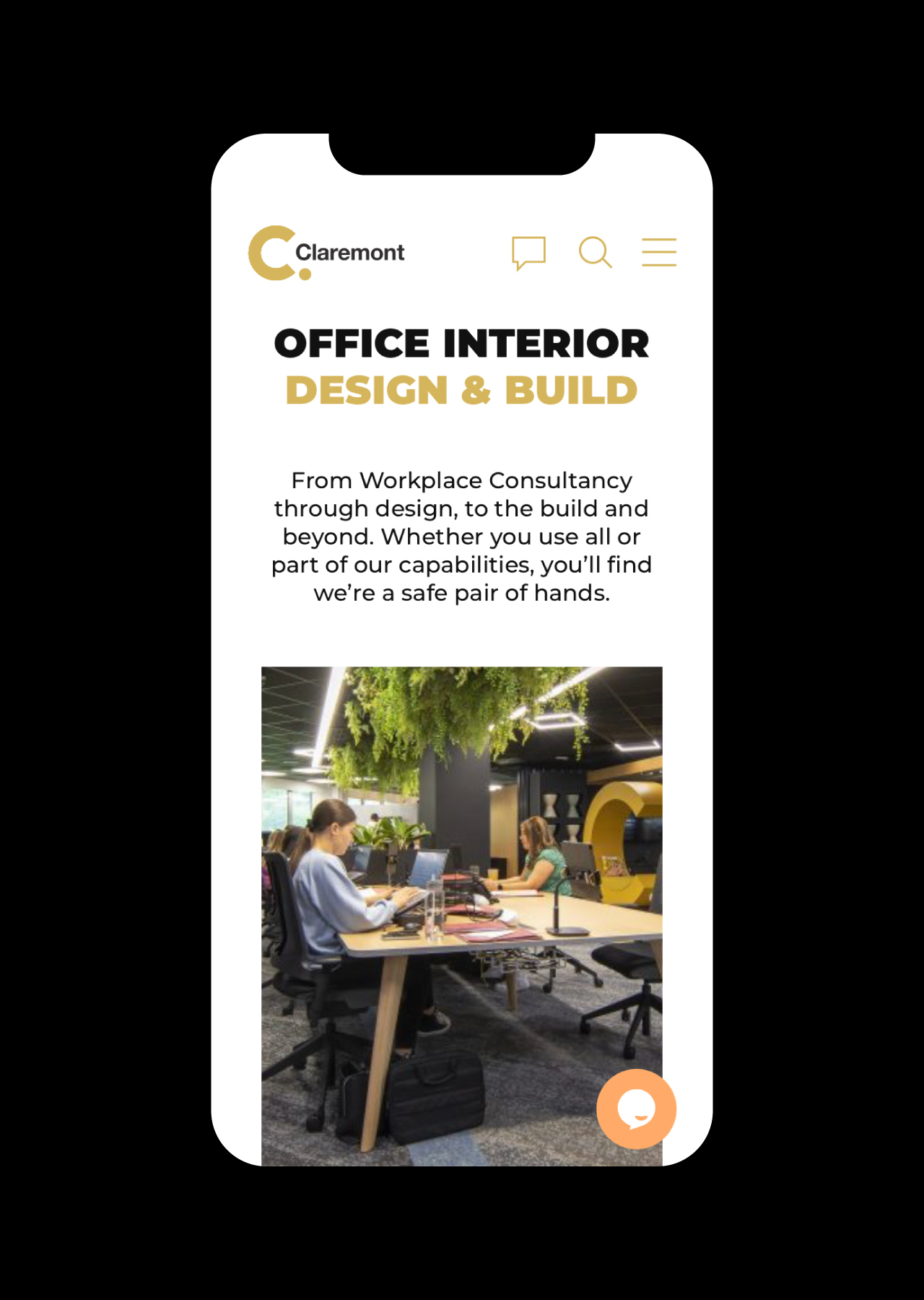 The challenge
We were tasked with creating a new, contemporary website that showcased the outstanding quality of their projects and captured the company's innovative approach. Making the website a fundamental component in the marketing team's toolkit to help support Claremont's ambitious business objectives.
Our approach
Claremont's old website was dated and out of sync with where the company was heading. Our role was to create a site which gave viewers a genuine feel for the amazing spaces they create. Positioning them as the high-end, boutique workplaces interior specialists they truly are.
Our experience with Future was really positive. It was important that the site not only showcased our work in an engaging way but allowed us to keep the site up-to-date, manage our knowledge hub, run marketing campaigns and monitor traffic effectively and easily.
Their team really 'got us' and spent time understanding what we wanted out of the new site and came up with some really great design ideas. We are absolutely delighted by the results and have had terrific feedback from clients too.
Claremont Group Interiors