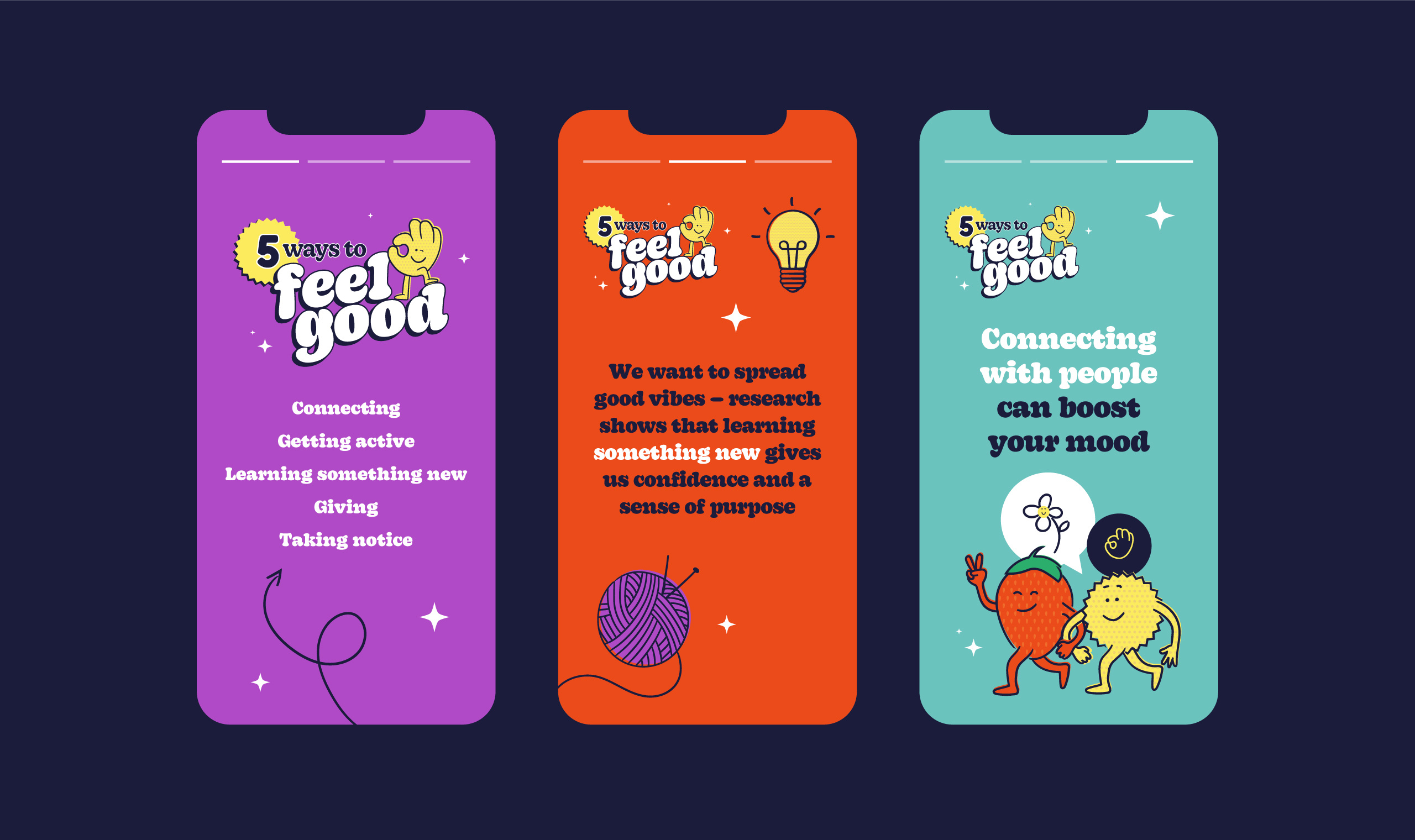 Background
In the direct aftermath of Covid, Stockport Council were looking to promote simple ways to improve health and wellbeing in the borough, through the scientifically proven '5 Ways to Wellbeing'.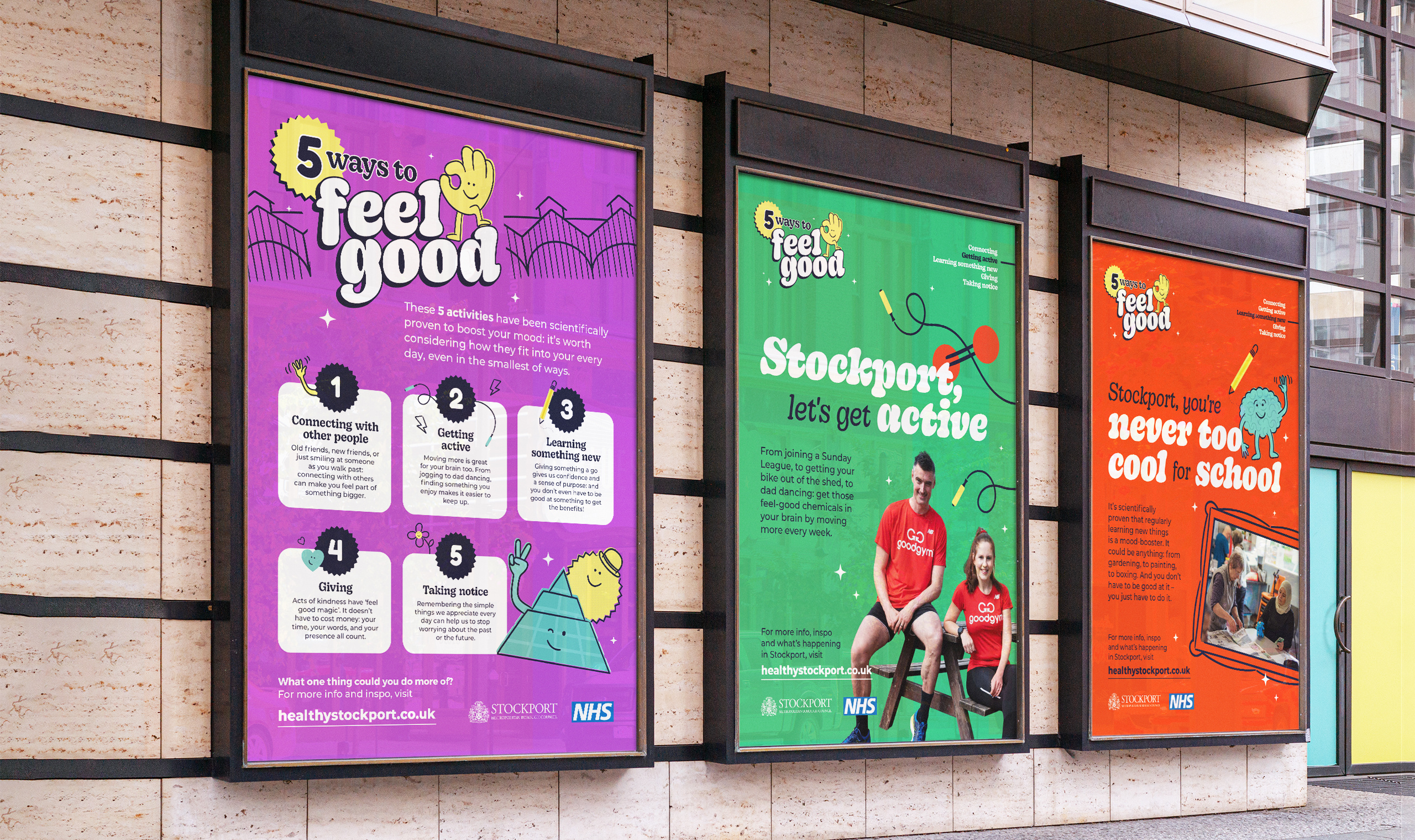 The challenge
With so many public health and wellbeing messages promoted on a daily basis, this new campaign needed to cut through the noise and resonate with residents of all ages, on a more local and digestible level.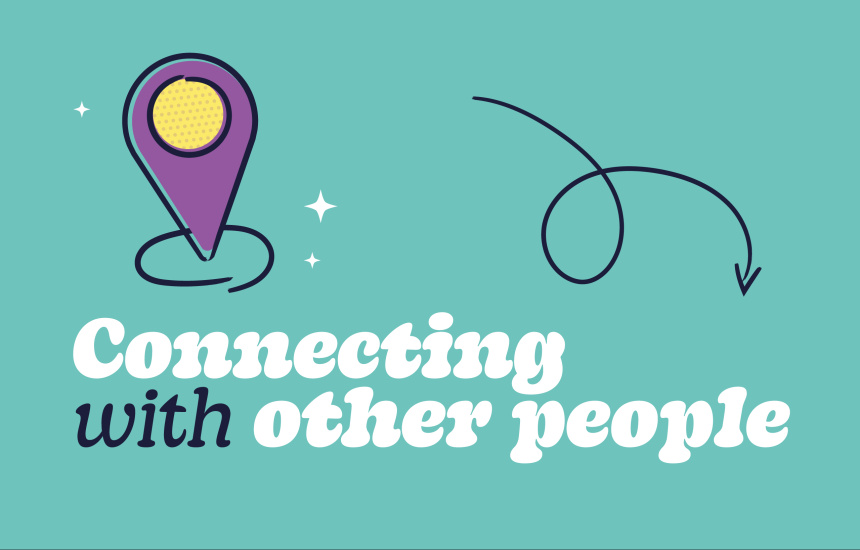 Our approach
Public health messaging can be dull, heavy-handed, and unengaging, so we wanted to create an approachable and easy to follow campaign. With input from local partners and residents at every step of the way, we developed a playful, down-to-earth tone of voice and a vibrant style. It was also really important to ground the campaign on a local level, so this played a pivotal role in the Stockport themed illustrations and imagery.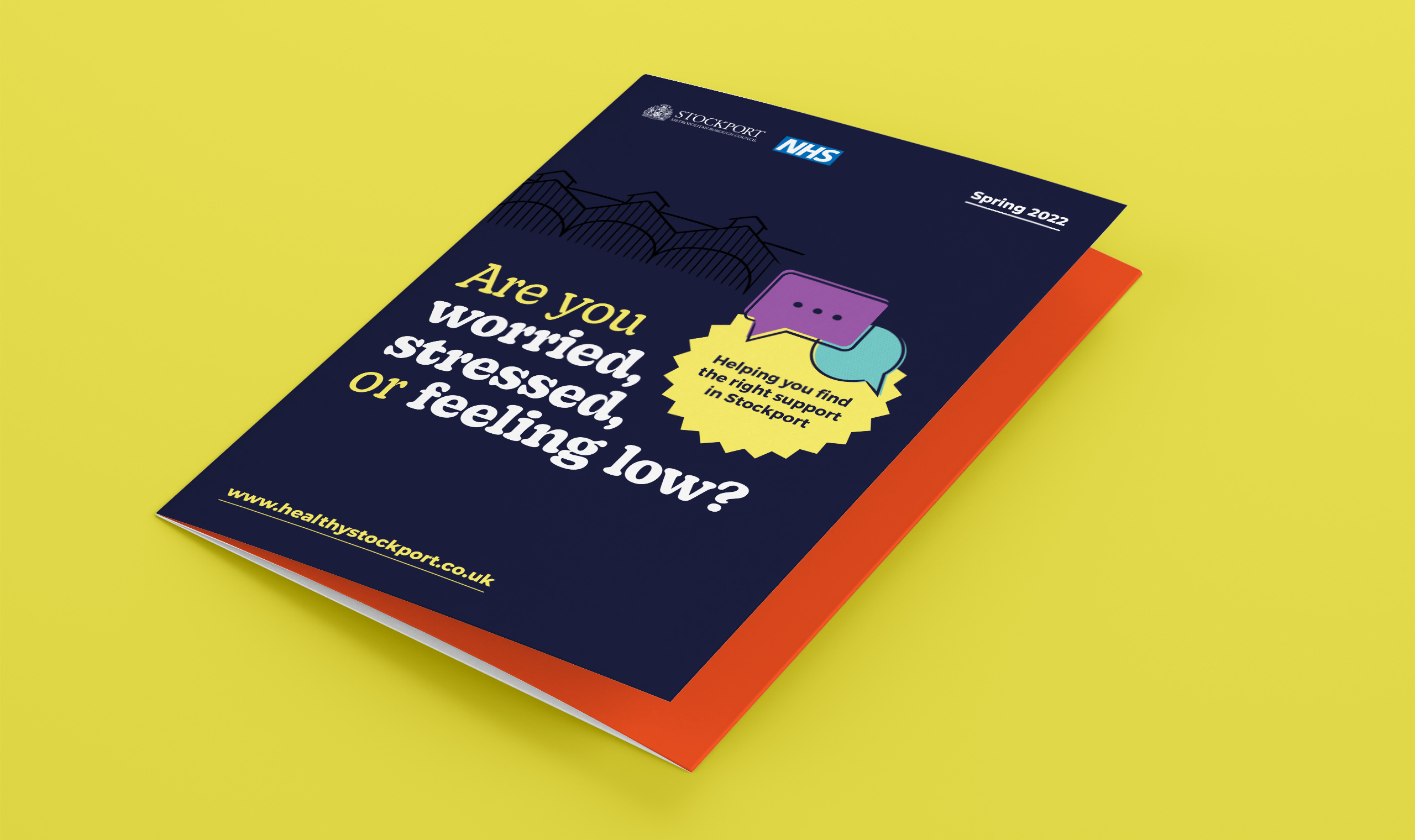 Wow! You've done SUCH a great job of taking my brief and making it a reality. It's been an absolute pleasure working with you – I don't think I've worked with so many enthusiastic, proactive people.
Stockport Council